Service
We take pride in the quality of our service which is a result of our carefully tailored training and development programs, close coaching and Self learning Opportunities for our Pizzaiolo for building their Progressive Career path with us.
We continually assess and upgrade the level of services rendered to our guests to ensure that the excellent performance is always congruent with our unmatched
standard quality of services. Hence, our professional Pizzaiolo in the stores are deeply committed to provide world-class services while sharing the Italian dining Passion with every guest one at a time.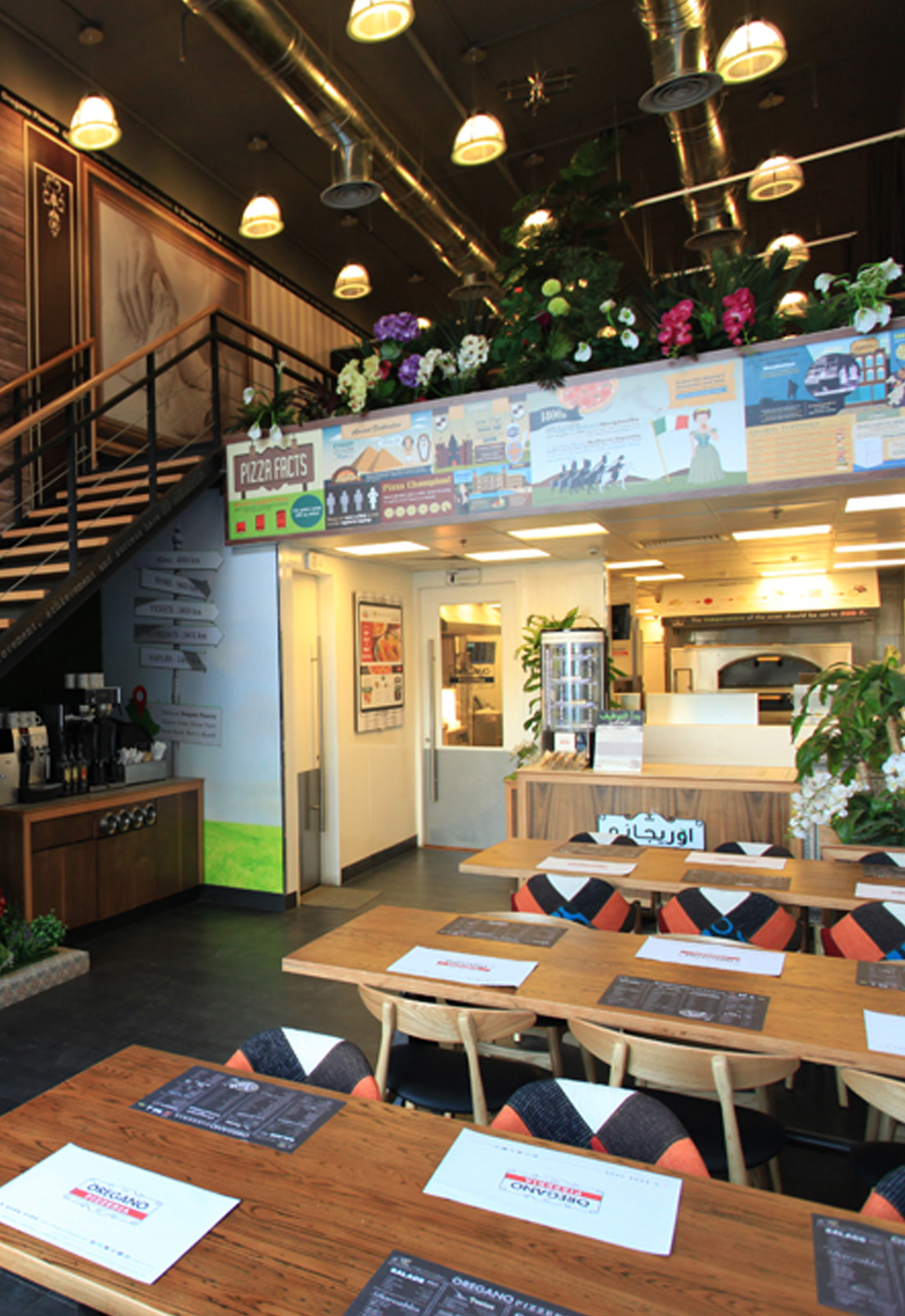 The Enchanting Dining Experience
The Enchanting Dining Experience has shaped our unique character to be distinctive in the memory and enable our guests to recognize the extraordinary artwork. From the ceiling to the floor and from the Oven to the Pasta bar, you will find a line of outstanding creativity and contemporary design with meticulous care.
Our ergonometric, Natural, Pure, White and Balanced yet visually rich, yet relaxed designs provide a "home-away-from-home" feeling. We create a well-balanced, neat, and professionally maintained atmosphere using high standards of specification as well as durable components and superb shop fittings. Our aim is to provide the privilege to our guests to feel the elegant lifestyle, see and touch the comfortable luxury, stimulate the natural inspiration and gain unforgettable moments while sharing the passion for the Italian Cuisine.