People
People are the foundation of our company and the reason for our success - past, present, and future. Our people are the most valuable asset in Oregano Pizzeria and must always be nurtured, challenged, motivated, and rewarded. We believe that people make things happen. Hence, we continually build, train, and develop our people to be the top performers to deliver our brand values to all stakeholders.
We persistently encourage every Team Member to learn and share the skills, knowledge, and passion to enhance our services internally and externally. We recognize that the quality, motivation, and performance of our people are the key factors in achieving our success. We always strive to build Oregano Pizzeria as the most admired global company ever to work with.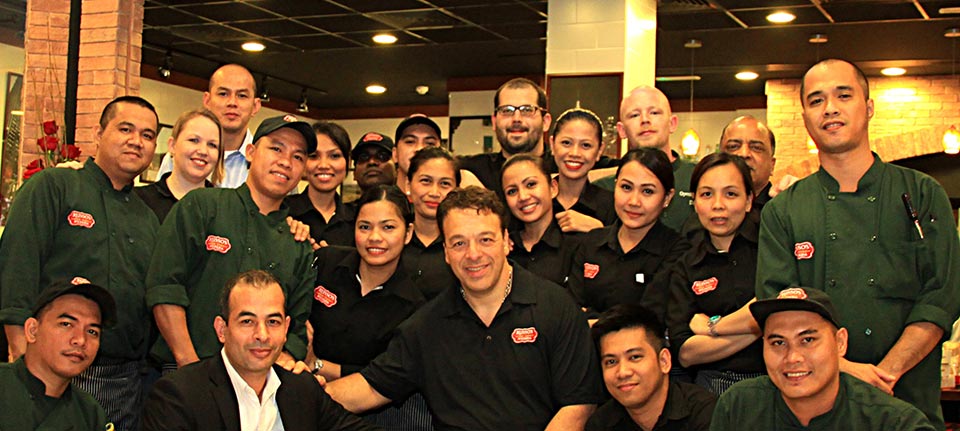 Recruitment
We emphasize the importance of recruiting highly motivated, visionary, and determined candidates to join our team. We have designed a comprehensive recruitment system that highlights the importance of behaviors, skills, philosophy, and clear objectives. The overall goal of recruitment and selection for a position is to search, screen, select, and recruit great people worldwide to make a real contribution and excellent performance at a particular point in time and into the future. We are determined to bring exceptional people who love people with specific characters, credentials, and abilities mainly someone who is full of energy, proactive, with natural ability to energize team members, wisdom to make right decisions, and above all a strong execution mindset.
Recruitment and selection are vital activities in our business. We believe that appropriate recruitment and selection make every part of the organization effective. Successful recruitment and selection can transform our company from good to great in the global platform. We are committed to bring the right people who can share their great life with us in Oregano Pizzeria. to take our company on its Pathway to Success. Therefore, recruitment and selection are the cornerstones of our success so we can continuously lead the industry.