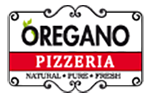 Welcome to Oregano
Our Brand is a blend of the history, vision, attitude, system, culture, beliefs, and a way of doing things woven together systematically over a period of time. Our traditions and values have enriched our Brand's character into a dynamic and lively personality.
Our aim is to bring out the human dimension of our Brand; hence you can feel, live, and build memorable relationships with it. The spark of personalized relationships has come to our founder's attention and beliefs, since the beginning. From then, we consistently embedded this principle into our way of doing things along the journey to accomplish our vision and mission.
We treat our brand with a level of respect and discipline that will prepare us for the growth and advancement. We have invested a numerous attention and efforts to brand management practices that strengthen our brand building program from inside to outside. Therefore our guests would obviously feel and experience an extraordinary touch in every aspect of our Products, Services, and Our Dining Experiences that distinguishes our brand image and reputation clearly in everything we do.